Sump Pumps
Your sump pump is your first line of defense against basement flooding — make sure yours is working its best with regular maintenance from Mr. Rooter®. Whether you have an older unit that needs service, or you're looking to upgrade to a newer model altogether, Mr. Rooter Plumbing has a number of sump pump repair and replacement options that meet your needs and budget. Our friendly staff is available 24 hours a day, seven days a week for both emergency and scheduled service. A costly basement flood can happen any time — if you suspect a problem with your sump pump, don't delay in getting it looked at!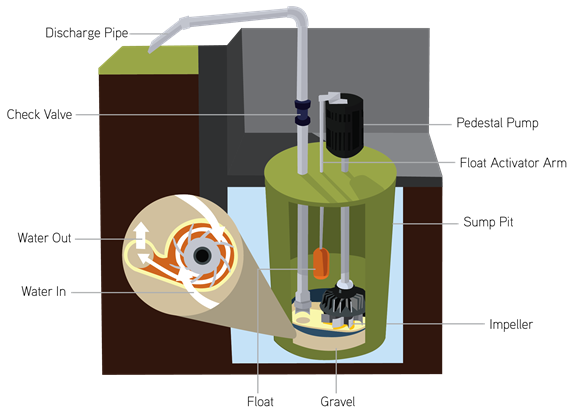 Types of Sump Pumps
Sump pumps are available in pedestal or submersible models. A pedestal sump pump is mounted above the sump pit, providing convenient access for service and periodic testing. A submersible sump pump sits in a sump pit and is basically out of sight.
Sump Pump Warning Signs
The following signs may indicate your sump pump needs replacing or repair:
Sump pump cycles on and off frequently.
Water takes a long time to drain.
Sump pump is making more noise than usual.
Sump pump does not turn on; water is not being drained.
Foul odors are coming from the sump pump area.
Any of these signs could indicate your sump pump requires replacement or that a simple adjustment or upgrade is necessary. Determining the right size pump for your home is critical, as an overworked pump will burn out faster. A Mr. Rooter Plumbing technician can help troubleshoot your pump when it needs repairs. When it's time to replace, we can analyze the amount of water you need to pump and the distance it needs pumping, and we'll suggest a unit that has the power to meet your needs.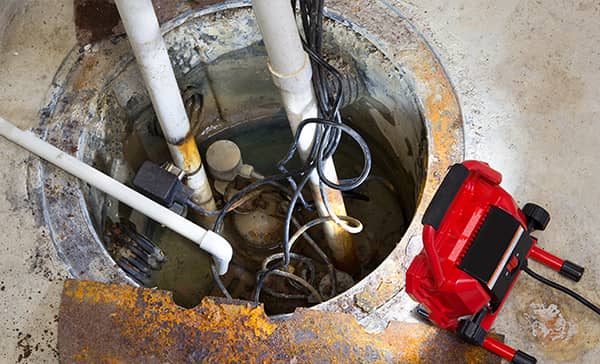 How to Prevent House Floods
When it comes to preventing basement floods, a properly running sump pump is only one part of the equation. Don't forget to do the following when storm season approaches:
Fix cracks in your ceiling and foundation.
Invest in a rubber underlay for your roof; get roof leaks fixed immediately.
Make sure your gutters are clean, and divert water away from your home.
Keep your septic system well maintained.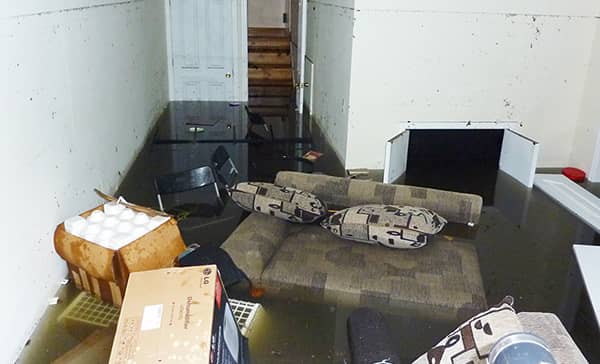 By investing time and a little money into due diligence, you can keep your basement flood-free. From sump pump replacement to septic cleaning, Mr. Rooter Plumbing offers a wide range of services to prevent flood damage in the home.
Contact our team today for more information about sump pump repairs and replacement. Our licensed plumbers are certified and offer free estimates, no overtime charges and guaranteed workmanship on our full lineup of residential services.